GIVE YOUR BEST,

AND EVERYBODY WILL PRAISE YOU.
Is it the ubiquitous word of mouth, or the reliability associated with the name JERRA – in any case, we are often astonished that inquiries about our security solutions come from all over the world. In addition to our presence on the homepage, we are located in the state capital  Saarbrücken, in the area of the former "Burbach Hut", where steel cables were produced as part of the German steel industry of the late 1960's. The revitalized service and commercial park on the Saar Terraces is regarded as a showcase project for urban development. The company JERRA is located on Heinrich-Barth-Straße, in a building lovingly called the "Blue Box", because of its modern construction. The old stone structure was once a water cooler, when iron was still produced there and coal was mined, and the soot of the heavy industry rose from towering chimneys into the sky.
BIOMETRIC SIGNALS

FROM THE PAST.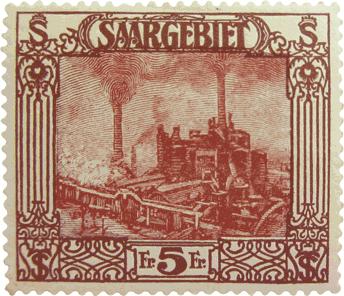 For us this slow-motion view of this historical brand was like a good omen for what JERRA is working on today. The future of biometrics was already practically established – with a little imagination you can recognize a fingerprint in the copper stitch. Fortunately, today it is only the heads of engineers that are smoking, when they are working on the continuous future development of our products. With our solid hardware and sophisticated software, the range of our reliable products covers virtually every aspect that can be desired today in the areas of safety, access control, time & attendance and personal identification. Here, our satisfied customers are private individuals, as well as large companies in all sectors, and public administration. We have a network of well-known international partners and distributors, which allows us to offer our expertise worldwide.
PASSWORD VERIFICATION WAS YESTERDAY.

TODAY EVERYBODY RELIES ON BIOMETRICS.
Whether in private or in company life, the protection of passwords is often tedious and full of uncertainties. That is why biometrics is now state of the art in terms of identification and verification. A password is something you need to know – biometrics shows something that you are: the unique fingerprint, the "one in a million" spectrum of the rainbow colours of the human eye, or the manifold branches of a vein, just to mention three of the most important biometric keys.