THERE IS A CURTAIN THAT

IS SAFER THAN A WALL.

Laser Scanners are like invisible curtains around a protected object. If the alarm system is in focus, no unauthorized person can approach the object unimpeded. But, whoever has access to the alarm system also has access to the object. So if you want to be absolutely sure who this person is, it's best to control the alarm system biometrically. Only in this way are the highest security standards against vandalism, theft or burglary guaranteed. Via UMTS or LAN/ WLAN, our system can send alarm messages to almost any location in the world. All authorized persons can use our fingerprint reader JERRA SMART SCANNER to enable or disarm it. This solution can be programmed in such a way that a biometrically safe corridor can be made accessible. And it all functions without wiring.
GOOD TO KNOW WHO CAN ENABLE
OR DISARM THE SECURITY SYSTEM.


Our JERRA TERMINAL is a high-security, yet easy-to-use biometric access control system that works both on and offline. It can be connected to all common alarm systems and door openers. No matter what the object is – whether it's a doorway, garage, office space, warehouse, drug store or weapon cabinet – or whatever needs to be secured. The JERRA TERMINAL covers between 500 and 10,000 people via a JERRA SMART SCANNER with integrated software for the web server, taking two high-resolution impressions from each person. Card readers can also be integrated. Another solution with biometric data stored on JERRA SMART CARDS also allows a verification procedure for an unlimited number of participants whose fingerprints are compared with those on the smart card. All you need is a JERRA CARD READER, which is docked to the JERRA TERMINAL. Thanks to our uncomplicated description which we supply with the system, it can be easily installed indoors or outdoors. This product is also optionally equipped with WLAN. In this case, it does not need any cabling, and administration is done directly via a web browser or at the terminal.
EMPLOYEES COME AND GO, BUT


HOW DOES IT WORK WITH KEYS?


The key issue no longer fits with our time. Today, companies are much more dynamic. One changes jobs, departments, and positions more often. New business areas come into the picture creating new teams in new spaces or buildings. On the one hand, the company is animated, on the other hand, employee fluctuation requires a great deal of time and effort in handling of keys and access control. Here, it really pays off to offer a biometric solution that immediately provides new access rights, and which grows with the company. Nowadays people are increasingly focusing on a biometric solution, in which no keys are lost or get into the wrong hands, especially when they have the structural responsibility to set up access control from the beginning onward, safely and inexpensively.
WITH A KEY THAT CANNOT BE LOST,
ONE NO LONGER SADDLES HIS CHILD
WITH EXTRA RESPONSIBILITY.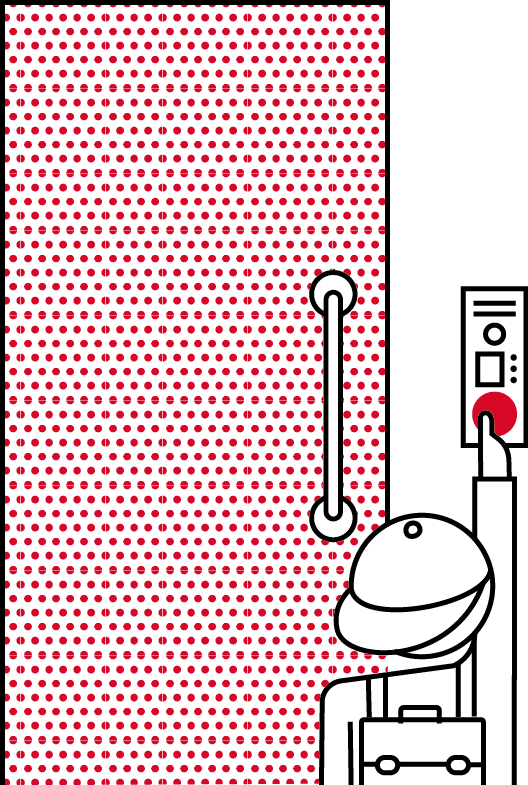 "I still had my keys at school! They must have fallen out of my pocket when I was playing football in the park on the way home! " You've heard that? We know that it is not only children who lose keys, that happens to adults as well. House and apartment keys are a classic occasion for the small family drama, because a lost key is not only annoying, it is often associated with costs and security risks. If a house or apartment key is lost, often all of the locks in the house need to be changed. The costs for this can be considerable. With an access control by JERRA, both children and adults are released from this responsibility in one fell swoop. For example, we offer the ideal product for multi-family houses and small offices with our networked installation solutions, even with existing door frames. Communication with the fingerprint reader can take place via WLAN, without any cabling. The administration of the system is also quite simple via a web browser.