SERVER ROOMS ARE THE

TREASURIES OF TODAY.
A number of finger scanners can also be connected to a JERRA TERMINAL, simplifying the installation in hallways and corridors, and permitting proper control of interior rooms.

THE FIRST EXERCISE IN THE
NEW FITNESS CENTRE:
THE THUMB PRESS.
At present more than 9 per cent of the population in Germany are members of a fitness club. On average, fitness studios have more than 1.000 members. Although half of them never visit the  studios, there are still an average of 500 people per studio whose access should be accurately recorded. JERRA PRODUCTS are also specifically designed to oversee and manage studios, their members and staff – up to 5.000 people. Our solution with biometric data completely eliminates misuse, because access is only given to paying members.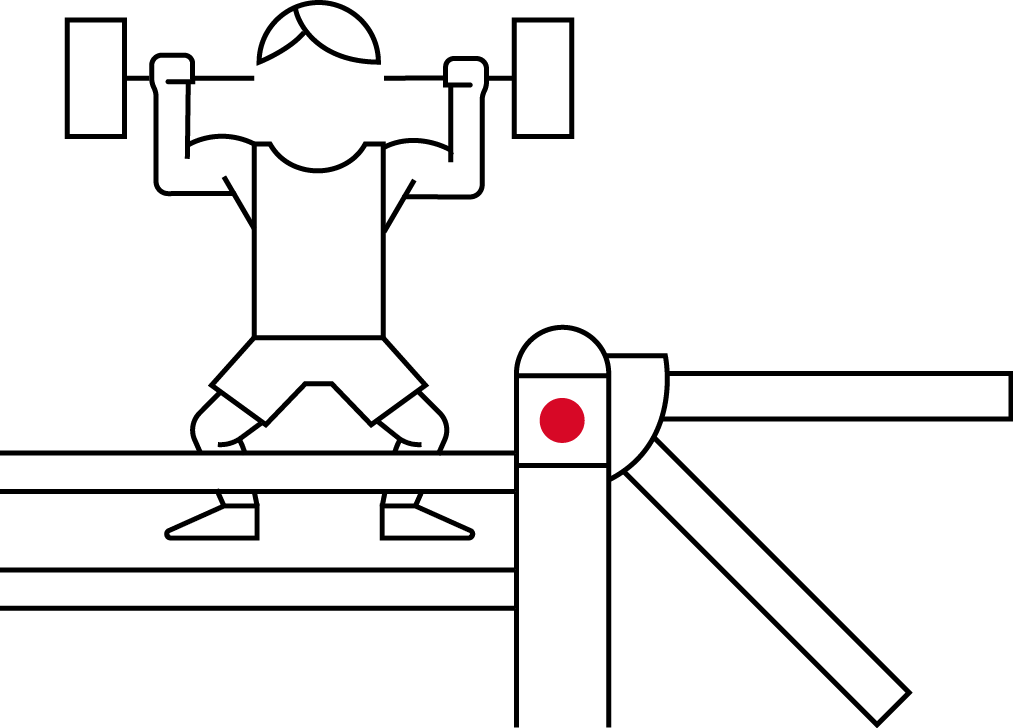 WHEN WHICH DOOR OPENS
FOR WHICH PERSON, WHETHER
IT'S A VISITOR OR AN INTRUDER.
Open house does not mean the whole house is open. Whether it concerns an exhibition in the foyer of a company, or sensitive rooms such as operating rooms in a clinic, server rooms, machine rooms, laboratories, treasuries of all kinds or other restricted zones – when it comes to visitor control or access management a biometric solution surpasses everything. In a museum, for example, a biometric fuse reliably indicates whether someone is getting to close to a work of art, or whether it is only being cleaned by a trusted person authorized to do so.