BOSSES OFTEN WANT TO KNOW DOWN TO THE MINUTE, WHO HAS WORKED HOW MANY HOURS.

This has put some pressure on many in management. But entrepreneurial decisions are often based on the amount of working hours. Real-time reporting means that the managing team knows at all times how profitable a project is. Enough with stress factor number one: Following the employees for days, so they finally enter their hours into a time clock. Our JERRA TIME & ATTENDANCE SOFTWARE integrates perfectly into existing solutions of all industries. It manages up to 5.000 persons by fingerprint and saves a company from complicated card management. If the existing card system is still used, the fingerprint can be written onto the card using our systems. With this variant, the number of users is unlimited. This is particularly interesting for companies with a pan-European branch network. With the integrated web server, the terminals are freely programmable. This allows a connection to almost all systems. A JERRA SOLUTION also provides interfaces to SAP HR and other well-known HR systems.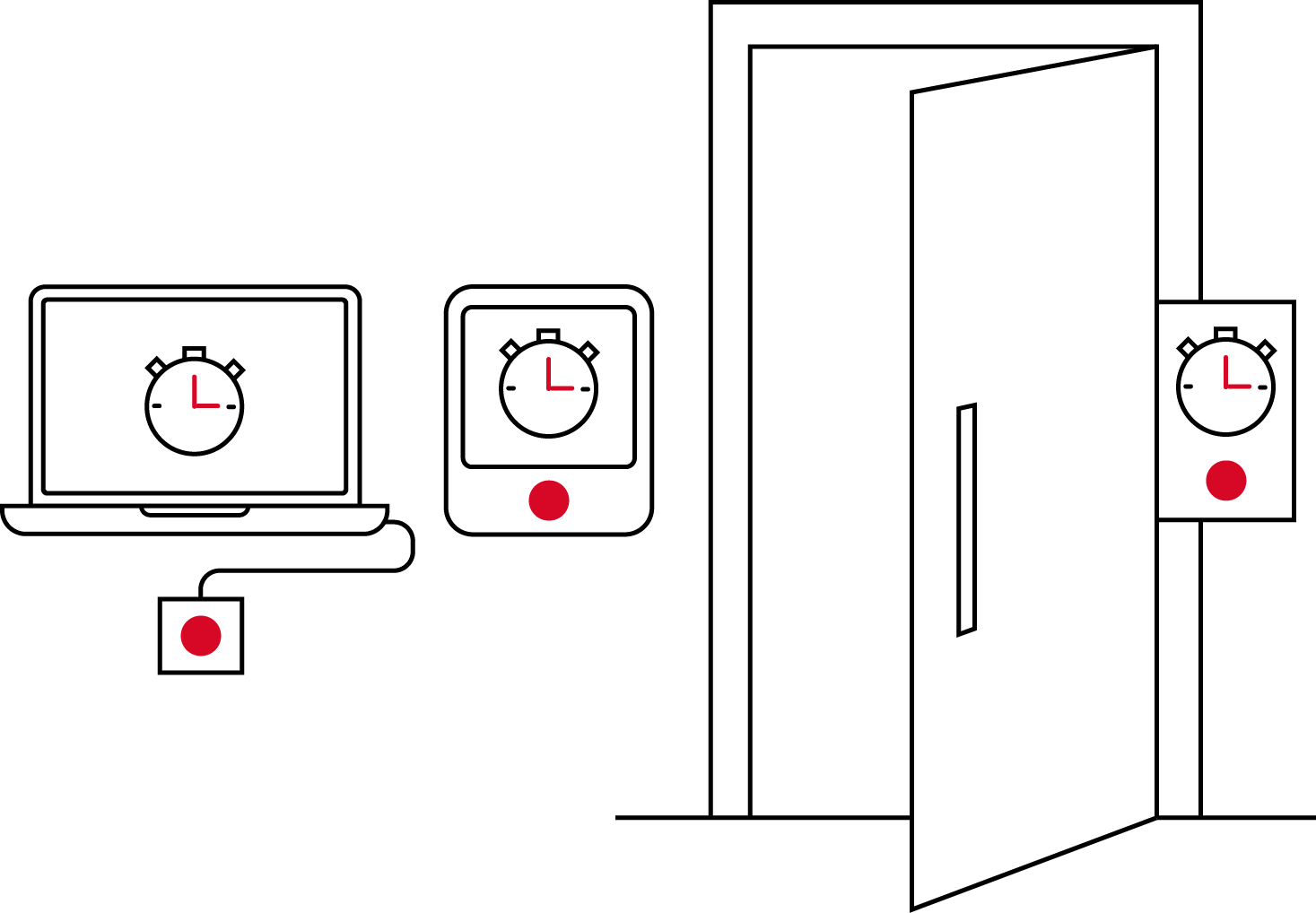 YOUR EMPLOYEES WILL GIVE YOU THE THUMBS-UP, IF THEY NEVER HAVE TO WRITE DOWN THEIR HOURS AGAIN.

By simply placing his or her finger on the JERRA SCANNER, an employee registers his work or project times in a child-friendly way. It does not take much more than 5 minutes on the first working day to start, for the initial acquisition of your fingerprint, and never again do you have to write down annoying hours.  No wonder that our biometric time & attendance system is so popular among both employees and personnel management.